It takes a few masterful minds to find the right balance of modern technology and timeless creativity. Thankfully, our team consists of a handful of those who has the innate ability to churn out progressive and clutter-breaking displays and engagement ideas which effortlessly translates into winning results for our clients. Bolstered by the strategic use of traditional and digital tools in the most efficient and cost-effective manner, we strive hard to produce everlasting impressions in the minds of your target audience. As an important division of KBC Media Group, which is touted to be one of the leading marketing communication groups based in Dubai, Kreativetec is renowned for its digital signage products, expertise in digital signage services and in-store communication executions which makes it the preferred choice of leading local and international clients.
The world of KBC Media Group also includes Kreata Global, one of the most sought after digital and full service agencies in Dubai, Correct Media leading digital media buying agency and feedbaac.com, an online guide for products and places in UAE.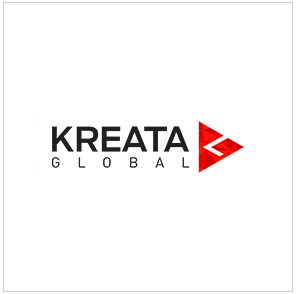 Kreataglobal.com
Started in 2010, Kreata Global has grown leaps and bounds to transform into one of the most trusted and preferred digital communication agencies for the new-age world. Over these years, we have been fortunate to work with an extensive array of both national and international brands and play an important role in their growth and success. Regarded as the first digital agency in the region to bag the 'Preferred Marketing Developer' badge from Facebook with over 2000+ applications, Kreata Global is extremely proud to get featured in Facebook Studio and nominated for advertising awards in the GCC. KreataGlobal's service verticals includes digital advertising, social media marketing, experiential marketing, ATL advertising, web development and much more.
Correct Media
Correct Media is a specialized media buying division of Kreata Global. The team believes in media disruptions that ensure the message is communicated effectively to the right audience. Whether building brands or driving sales, we help our clients get the most from the rapidly evolving digital media ecosystem.
If you've come this far, you are definitely interested to know more about us.
So just get in touch with us & we can discuss business.