LCD Signage and Displays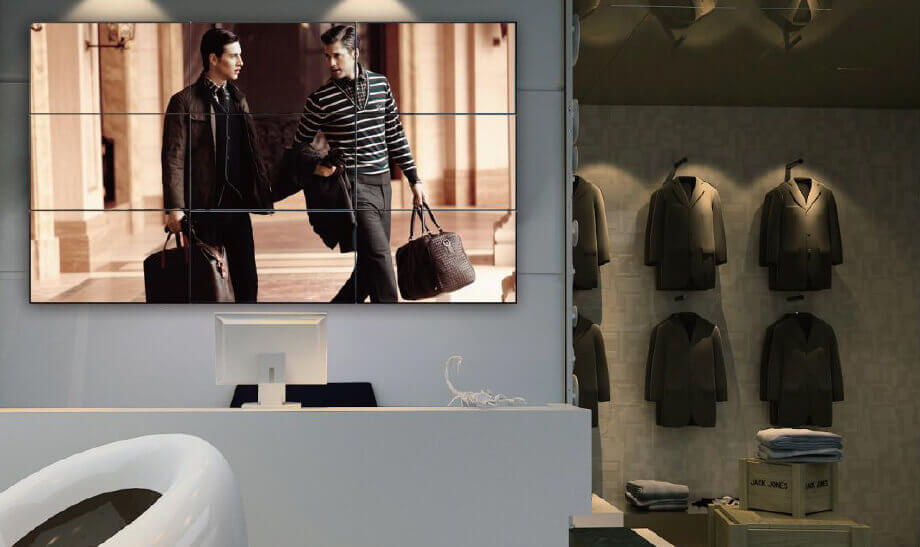 Kreativetec will be able to provide, install and maintain high-quality LCD digital signage screens according to the user's businesses and requirements. LCD Video walls are one of the most common display solutions used at retail stores, shopping malls, airports, hospitals and other large areas in which the brand can easily get the attention of users even if they are passing by with a good distance from the store, thanks to its massive size factor. Kreativetec will be able to provide and install the best LCD video walls in the UAE and ensuring that the advertising LCD displays work as intended without any issues. Kreativetec will be able to provide installation and management of the best digital menu boards in the UAE for food outlets and configure the screens to work according to the user's requirements. When visitors enter a restaurant or a popular fast food outlet, they are usually presented with a traditional static menu board. But with using a digital menu board you can give your business an edge where users are presented with high definition images and attractive video content to increase their appetite and get them excited. You will be able to showcase offers and special discounts on digital menu boards to attract more customers. Since we can also assist in managing and monitoring the LCD signages, we can troubleshoot issues if the need arises so that the screens will be playing the video content without fail. Kreativetec will also be able to manage and configure your LCD advertising screen network that's used on your showrooms and retail outlets.
LED Signage
To provide the best LED displays in the UAE, we at Kreativetec have partnered with Huaxia, the world's leading producer for large-sized LED displays to deliver high-quality indoor and outdoor LED signages in the UAE and other GCC countries. We can install and maintain these LED signages in shopping centers, retail outlets, cinemas, restaurants, sports stadiums, airports and more. Kreativetec will also be able to troubleshoot issues and can sort the problems related to LED digital signage management efficiently. Kreativetec can provide and install the best indoor LED displays in the UAE that are capable of playing both HD and UHD 4K video content. Advertising LED displays can be installed and operated at TV stations, retail stores, universities, hotel premises, shopping centers, airports and more. Kreativetec will be able to provide the best outdoor LED displays in Dubai and UAE for outdoor advertising as well as architectural and free-form LED displays. Our LED advertising screens and architectural LED displays are ultra-violet proof, corrosion-resistant and are reliable to work for 24 hours a day in most weather conditions. Kreativetec also provides installation and maintenance for Outdoor LED mesh that uses a building façade as a communication medium without affecting the architectural design of the building. Kreativetec can provide the best transparent LED display installation in the UAE for retailers who want to advertise their portfolio without blocking the store's interior view.
Digital Kiosk
Kreativetec will be able to provide installations for digital screens and kiosks and also can bring in customized softwares that are best suited for the client's requirements. Our team can provide services that involve managing the displays installed in your businesses and monitoring the content played on different smart kiosk screens with the help of a CMS solution. We can also customize the settings and schedule content with predefined settings in such a way they will be automatically played. Kreativetec will track the status of the content and applications that run in your network of smart kiosks and troubleshoot any problems that might hinder the performance, and making sure our kiosks can work efficiently for 24 hours. Our digital kiosks can be installed and operated in shopping malls, hotels, schools, colleges, universities, museums, airports and more.
Digital Signage Innovations
The digital signage industry has evolved in such a way that we already have futuristic visual innovations and technologies being used that can create the "wow" factor for all your store visitors. Kreativetec can provide, install and configure the best innovative digital signage solutions in the UAE. While conventional screens let users see content on a flat surface, a 3D hologram gives users the experience to see products and objects in a three-dimensional aspect to make it look like it's the real thing. We at Kreativetec can install and manage 3D holograms and the content played. The experience of augmented reality (AR) devices in retail sectors are such that the customer gets a glimpse of how the product may look and feel like in real life before s/he decides to purchase the product. It simply lets consumers place virtual objects and view information in real-world scenarios. Augmented reality is usually done with an AR headset or through applications of a smartphone. Kreativetec can provide augmented reality and virtual reality applications and set it up for promotional campaigns in the UAE so get in touch with us for a quote. Virtual reality is the latest form of simulated experience where the environment rendered is completely artificial as seen through a VR headset. Virtual reality lets users interact with the virtual software or application with the help of gestures or controller accessories. Nowadays, virtual reality headsets are used for PC and console gaming as well as promotional experiences. The most popular virtual reality devices are Oculus Rift, HTC Vive and Sony PlayStation VR.
Digital Signage Software Integration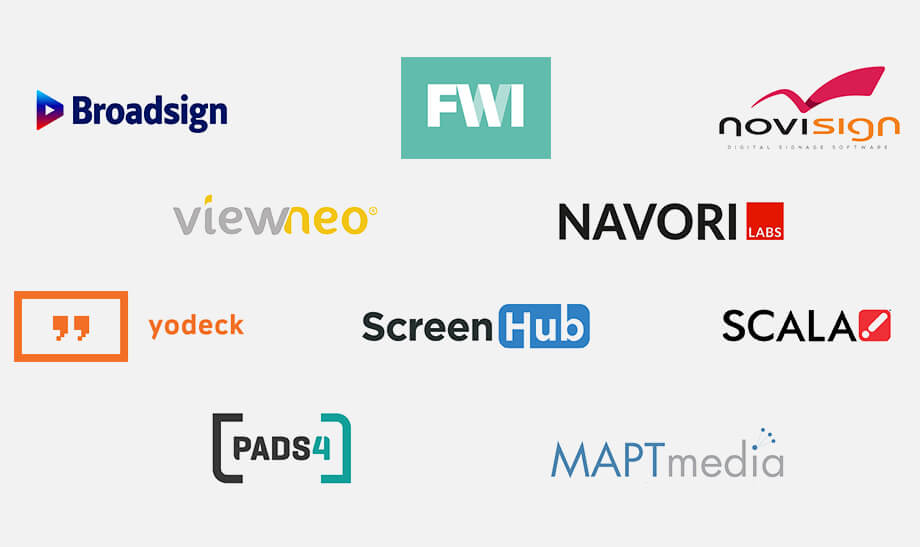 Managing and controlling the content shown in digital signages requires an advanced and easy-to-use content management system and that's why, we at Kreativetec, will be able to provide the best signage software. A content management system lets users create, upload and schedule the content to be displayed along with remote control functionality and other predefined settings that suits the user's requirements. We use the best digital signage software to monitor the activities of your signages through a CMS and troubleshoot problems when the need arises. PADS4 is one of the leading digital signage software used in the UAE and is popular among many known digital media software solution providers in the region. Users will be able to configure the content shown based on predefined situations. The platform features the tools required to create and develop the video content and is also easily manageable to deploy the content on the displays of your network. Another popular digital signage software called the Navori QL Professional is being used by leading digital signage solutions providers in the UAE. It's a professional solution that features a multi-user, web-based content platform that allows you to schedule playlists and configure different playback options. Users will be able to monitor the network in real-time and get reports of content information.
Digital Signage Content Production
We at Kreativetec with our talented team of animators, developers, and creative designers can deliver the best interactive applications and animated video content in the UAEto boost your branding value and retail product promotions. We know the importance of an interactive experience in today's market where users will be able to engage with the signage and receive outputs as information in real-time. Whether it'sfor creating professional videos for outdoor LED screens or an interactive application for digital kiosks in shopping malls and showrooms, our dedicated team will also be able to handle the content management system to make sure your content is being played on all your screens.