In-store Graphics
In-store graphics helps to deliver an impact with the right message to visitors who are interested in the portfolio of products and deals that are offered. Kreativetec has the expertise and the designers to create outstanding concepts and ideas that suit the needs of the brand with respect to their retail guidelines. We create the best designs that can easily impress customers with informative content in the UAE. In-store graphics needs to be unique in such a way that it has to easily grab the attention of visitors in any situation. The content produced for instore graphics works needs to make an impression that the products are indeed special.
We at Kreativetec uses several modern methods in the fabrication and production of in-store graphics and materials. We offer the best plotter cut and vinyl services for transforming the looks of the store. For easily promoting products and services, we provide backlit light boxes with graphics that is suited for any retail business. Backlit light boxes can be used highlight static content and to promote the latest products. We also provide high-quality fabric printing using top-of-the-line UV printing machines.
Wobblers is another way to showcase adverts of products in places such as shelves of groceries, supermarkets, pharmacies and more. It's simplistic looking approach is widely used by many brands and we provide high-quality wobblers with attractive graphics. We also provide printing of counter cards that are used as marketing tools to promote services and products. Counter cards are basically a simple printed board with an easel stand to convey information.
We also offer plotter cutting of brand logos out of acrylic sheets. Our expertise in brand logo goes according to the guidelines of the brand. Kreativetec also offers expertise in vinyl cut out stickers to be placed in store glass and windows. Printing of magnetic sheets is also a service offered by Kreativetec.
Outdoor Graphics
Outdoor graphics helps to draw the attention and spark an interest in the customer's eyes while they pass by the store premises. It gets more interesting when stores use attractive graphics to promote product offers. The message of the business has to be big and simple that can easily impact the customer's mind.
We at Kreativetec are experts when it comes to outdoor graphics. We provide printing of outdoor graphics such as banners with durable materials. Our design team can provide the best outdoor graphics in the UAE that go with the guidelines of the brand. Kreativetec provides designs for hoardings and billboards that suits indoor and outdoor situations. We also provide outdoor graphics for event branding.
Fabric Printing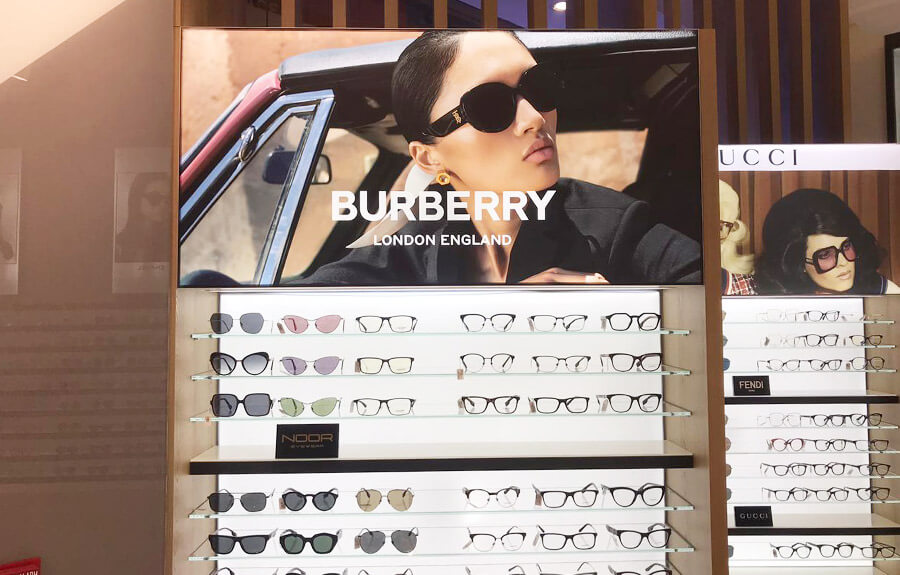 Kreativetec also provide fabric printing with our advanced UV printers that can produce high-resolution images. UV printers and inks are a good alternative to water-based inkjet inks and can be used for applications majorly used in instore displays and event displays. Our UV fabric printers uses LED curing technology and rubber rollers for stable printing output. Fabric printing is also a common choice due to its environment-friendly characteristics. When used on backlit posters, the fabric printed images looks almost as good as a real high-resolution display.
Fleet Graphics
When brands explore different successful marketing tools to achieve an increase in brand awareness, it's also a good strategy to go for fleet graphics that include car fleet graphics, van fleet graphics and wraps, truck wraps, and more when the company has multiple vehicles. We at Kreativetec provides the best fleet graphics implementation with respect to brand advertisements. It's a good idea to use fleet graphics on your vehicles to promote your branding when on the move. It delivers a strong presence of your brand among users in the city. Fleet graphics includes vinyl lettering and vehicle vinyl wrapping which is used to showcase the brand name and other information such as contact number and different services. Vehicle wraps is a form of fleet graphics that is used on different type of vehicles as a partial or a full wrap. It basically can transform the looks of a vehicle with attractive graphics to grab the attention of users. We develop the best vehicle wraps in the UAE. Our team of designers and graphic installers can execute very complex fleet graphics and deliver in several shapes, sizes, and other customizations. Our work is based on the highest standards along with customization options that goes with the brand guidelines.
Large Format Printing
We at Kreativetec can provide large format prints in high-quality by using our high-end 5m printers. Our team of designers and experts that can develop guideline-specific printing in large format graphics for hoarding boards, scaffolding graphics, store facades, hanging banners in shopping malls, signages, windows, outdoor-based events, and exhibitions.